Hey there! As an Amazon Associate, I earn from qualifying purchases. I greatly appreciate your support!
Bormioli Rocco is an Italian brand that uses 100% recyclable glass material to manufacture drinkware, containers, jars, and more.
Glassware that is Lead-free is good for use because whatever you put inside remains safe and most people always want to know "Does Bormioli Rocco glass contain Lead"?
According to the brand, the Bormioli Rocco glass is Lead-free, environmentally friendly, hygienic, and does not absorb color, liquid, or impurities. Glassware made of opal glass has high mechanical resistance.
IS BORMIOLI ROCCO GLASS SAFE?
Bormioli Rocco is a global tableware company that provides users with the best products for everyday safe use.
Bormioli Rocco has developed an innovative technology called XLT treatment. The XLT treatment is an unnoticeable cover that protects the stemmed glassware from abrasions.
It also helps to prolong the stem's usefulness even after washing cycles.
WHERE IS BORMIOLI ROCCO GLASSWARE MADE?
Bormioli Rocco glassware is made in Italy.
Bormioli Rocco's first glassware factory dates back to 1825, but historians say the origins of Bormioli Rocco glass can be traced back to the Middle Ages. Through many technological and financial investments over the years, Bormioli Rocco has grown a lot of companies and a multinational production unit.
Bormioli Rocco operates majorly two businesses; Glass Block and Tableware.
DOES BORMIOLI ROCCO GLASS CONTAIN LEAD?
Bormioli Rocco glass is made of two special materials Opal glass and Star glass. These materials make Bormioli Rocco 100% Lead-free glass.
Opal material makes the glass hygienic, liquid-proof, dishwasher, microwave oven, and refrigerator safe and also has high mechanical resistance.
Star material does not alter any color, smell, or taste of any wine or beverages. Star glass also guarantees high end beautiful recyclable products.
IS BORMIOLI ROCCO A GLASS BRAND?
The company is one of the world's leading suppliers of tableware and glassware. Founded in 1825 in Fidenza (Province of Parma, Italy), Bormioli Rocco produces home use products as well as containers for pharmaceutical use.
Bormioli Rocco is known for manufacturing lead-free products which are excellent for healthy food.
BORMIOLI TEMPERED GLASS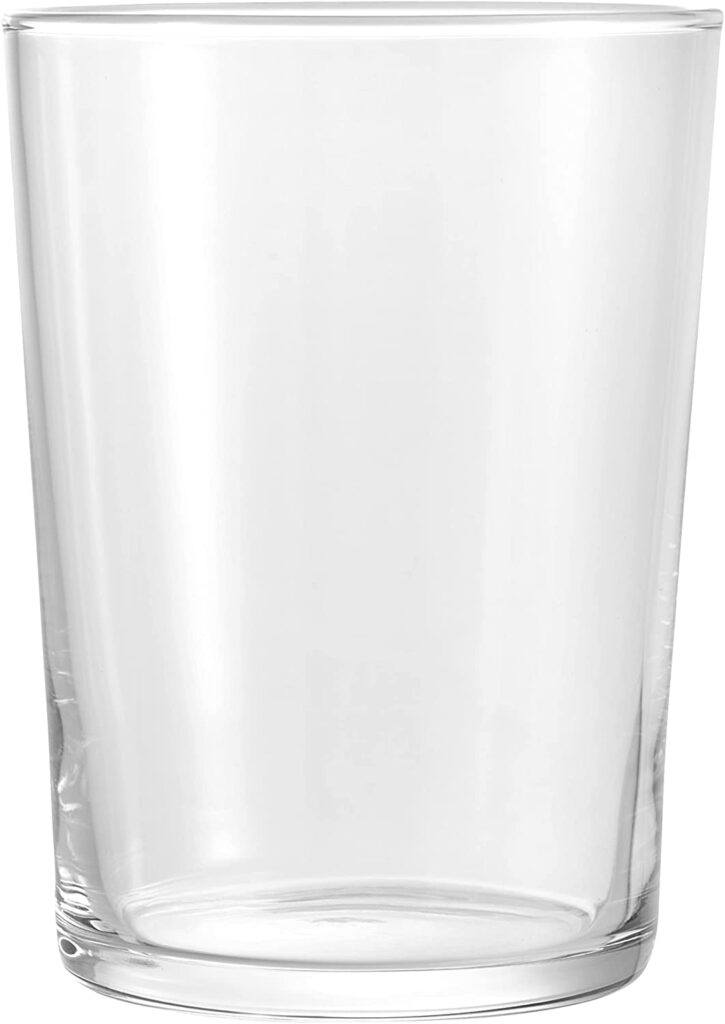 The Bormioli Tempered glass is a safe material that is hygienic, resistant, and does not alter smell, and odor.
The Bormioli Rocco's 17oz glasses are made of premium quality tempered glass. The Bodega glasses have a sleek, minimalist design, a smooth rim, and a thick sturdy base for stability on any table.
The tempered glass ensures these glasses have high resistance to thermal shock, breakage, chipping, and dishwasher wear.
You can use these tumbler glasses to enjoy many different kinds of drinks or beer. Whether you want to drink some water, beer, juice, refreshment, or a stylish, delicious cocktail, even if you use and wash the drinking tumblers daily, their crystal clear tempered glass will not get cloudy and lose its luxurious finish.
BORMIOLI ROCCO WATER GLASSES
Bormioli Rocco water glasses are perfect for drinking water, juice, cocktails, wines, homemade milk, etc.
They are made of Lead-free glass that is dishwasher safe and does not contain heavy metal and is break-resistant.
We have some examples below;
BORMIOLI ROCCO SORGENTE COOLER GLASSES
The Bormioli Rocco Sorgente Cooler glasses are crafted from beautiful transparent tempered lead-free glass to fit perfectly in any hand.
Bormioli Rocco offers easy and effortless ways to mix and match your everyday table, from casual and traditional to chic and contemporary.
The refined design of these Bormiolio Rocco collections brings purity and style to any table. It is highly resistant to wear and stains.
It is 100% recyclable and designed for gifts.
BORMIOLI ROCCO ROCK BAR STACKABLE BEVERAGE GLASSES
With this Lead- free Bormioli Rocco 6 iconic drinking glasses you can create an elegant atmosphere at any dining table.
These drink tumblers can be used for both cold and hot beverages since they have resistance to thermal shocks.
The 12.5oz tall drinking glasses are ideal to sip any beverage, from hot coffee and cappuccino to juices and iced drinks.
These coke drinking glasses are made with premium quality tempered glass, which makes them resistant to breakage, chipping, and dishwasher wear. So feel free to use and wash the beverage glasses daily.
It is easily stackable and dishwasher safe.
BORMIOLI ROCCO CLEAR ROMANTIC WATER GLASS
This Bormioli Rocco clear water glass has 11.5oz capability to hold your favorite juices, drinks, and beverage.
It does not contaminate taste, color, and smell. It is made of Lead-free recyclable pure glass for every home.
READ ALSO: IS LIBBEY GLASSWARE LEAD-FREE
READ ALSO: DOES ANCHOR HOCKING GLASS CONTAIN LEAD
READ ALSO; DRINKING CUPS FOR ELDERLY
BORMIOLI ROCCO DISHES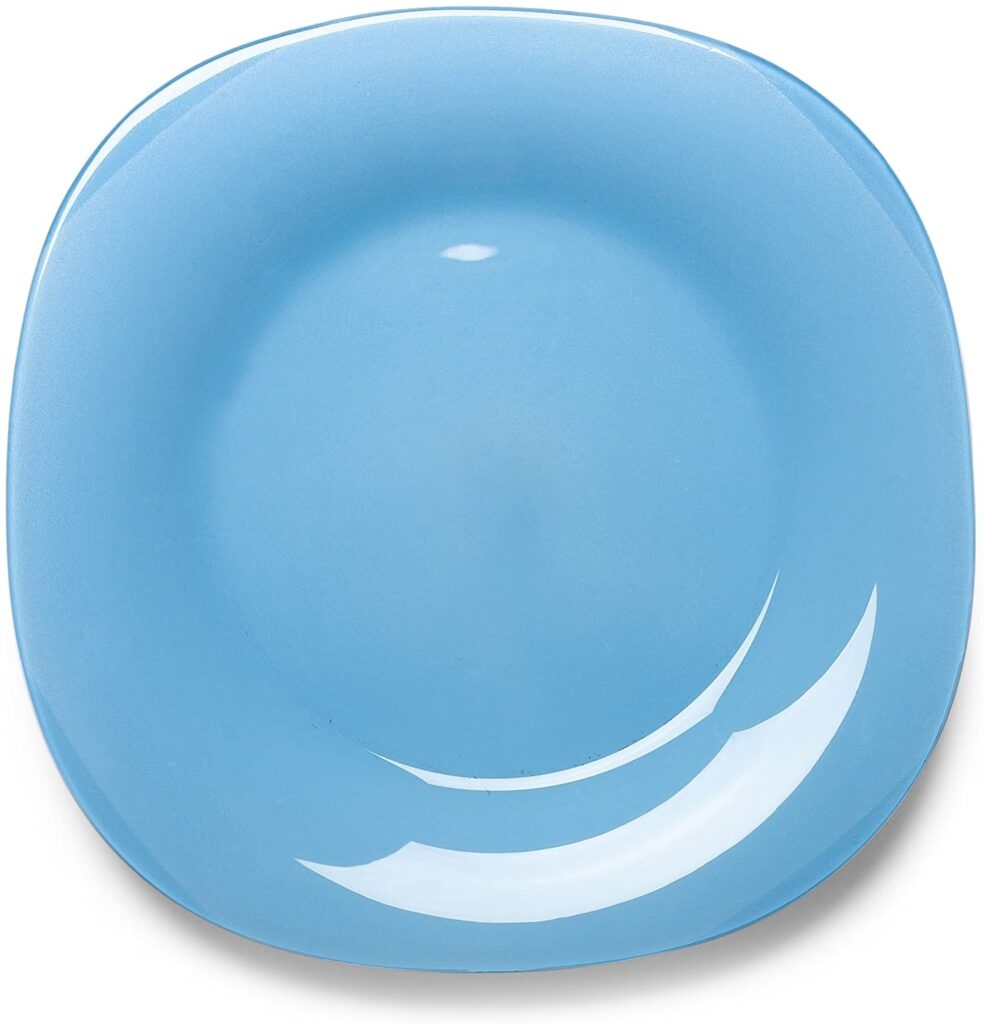 Bormioli Rocco dishes manufactured in Italy made of tempered opal glass material are hygienic, non-porous, prevent bacterial accumulation, and will not leach harmful chemicals into your food.
Below are good examples of Bormioli Rocco dishes you can use.
NEW BORMIOLI ROCCO GLASS WHITE MOON DINNER PLATE
BORMIOLI ROCCO PARMA WHITE DESSERT PLATES
BORMIOLI ROCCO BOTTLES
Bormioli bottles are functional, sturdy, thick glass, easy to use, and have a good seal. They are nice and made of high-quality material for safe storage use.
Below are some examples of Bormioli Rocco bottles;
BORMIOLI ROCCO GLASS SWING-TOP BOTTLE
This Bormioli Rocco glass swing bottle is made of high-quality sturdy material. It is easy to use with a good seal.
Each bottle features a metal clamp with a stopper and it is an ideal bottle for gourmet salad dressings, marinades, and more.
Bormioli Rocco Swing top Bottle is dishwasher safe, odor and stain free. Hand-wash is recommended.
The swing stopper tightly seals the bottle, making it leakproof and perfect for storing and preserving.
BORMIOLI ROCCO QUATTRO STAGIONI GLASS
Although these 13.50-ounce jar bottles have a traditional milk bottle aesthetic, they can be used for storing several types of beverages including fresh cow's milk, homemade nut milk, fresh-pressed juices, smoothies, water, and more!
These bottles are great for storing and keeping your favorite items fresh with a gold-colored airtight metal lid with a plastisol liner. These food-grade bottles are made to last, easy to hand wash, and dishwasher safe.
With these glasses, you can Store sauces, syrups, jellies, jams, fermented and preserved fruits, and veggies as well as dry foods like oats, beans, rice, and pasta.
These bottles are extremely comfortable to drink out of, and they conveniently fit ice cubes in order to make your beverages cooler and more pleasant to drink.
HOW TO USE AND CARE FOR BORMIOLI ROCCO GLASS
Always place Bormioli Rocco products in the appropriate basket to avoid bumping and scratching during the wash cycle.
Recommended dishwasher temperature is 60° C / 140° F with a rinse cycle of 65° C / 149° F with a wash duration of 60 / 120 seconds.
Before introducing products into dishwashers, we recommend rinsing with warm water to remove any residue of food and beverages.
If products are not tempered, avoid sudden thermal shocks, once the cycle has terminated, allow glasses to cool before filling them with ice or chilled beverages.
If products are not tempered, they are not suitable for use in a microwave oven or for hot beverages. Tempered products can be used in a microwave oven that does not exceed a thermal shock of from 110°C / 230°F.
Do not use Bormioli Rocco professional products in a traditional oven or freezer, they are not suitable for this type of use.
Always store stemware and glasses upside down to avoid the formation of dust or other deposits.
LEAD AND CADMIUM FREE DRINKING GLASSES
Lead and Cadmium free drinking glasses are drinks that are non-toxic, hygienic, do not absorb impurities, and are completely safe for everyday use without worry.
Most brands have manufacturers lead and cadmium free drinking glasses and we are going to look into them below;
The Libbey Lead-free classic clear tumbler glass is made of safe materials for a healthy drink.
These anchor hocking drinking glasses are the perfect choice of glass you and your loved ones can use because it is Lead-free.
The Borosilicate Lead-free drinking glass
Duralex Lead-free drinking glass
Arc Luminarc drinking glass
La Rochere Napolean Bee Cadmium free drinking glass
Highball lead-free drinking glass
LEAD-FREE GLASS BAKEWARE
Many bakeware items are made from materials that can be harmful if they come in contact with food such as aluminum foil, and aluminum bakeware.
That is why is good to use a material that is Lead-free for your superfood and will not leach harmful chemicals into your meals.
One of the biggest benefits of baking, cooking, and storing foods and liquids in glass is that it's nonporous. You won't have to worry about food, germs, smells, or any nasty chemicals seeping into these glass baking pans. It is one of the most hygienic kitchenware you can use.
Ceramic bakeware is another good choice due to its non-porous nature. These pans are durable, long-lasting, safe, and heavy metal-free.
PYREX BAKEWARE
Pyrex Bakeware Is Durable, Transparent For Easy Monitoring Of Baking Progress and Provides Good Heat Conduction for Even, Consistent Baking.
This Glass Larger dish won't leach odors or metallic tastes into the food.
It is safe for the oven, microwave, freezer, and dishwasher.
Made in the USA.
CLEAR GLASS BAKING DISH FOR OVEN GLASS CASSEROLE DISH RECTANGULAR BAKING PAN is another Lead-free baking dish.
HASENSE BAKING DISH is a Lead- free bakeware.